restaurant when something goes amiss.
I sure don't need to hear some putz bitching about butter in their popcorn
well into a film I paid dearly to see due to such unnecessary customer pandering.
The whole culture of service is getting just a little too precious.
People need to find a better way to feel good about themselves.
"Once this was all Black Plasma and Imagination"
-Michael McClure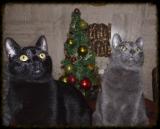 ---
This post is made possible by the generous support of people like you and our sponsors:
---