I didn't find any previous discussion here, so I thought I'd start this thread. The program, which started in 2015, is based on an earlier Swedish series, "Real Humans", and deals with some of the same themes found in movies such as Ex Machina. The difference is that the androids in this series, called "synths" (humanoid synthetics), are found all over society, doing menial and/or dangerous tasks. They've already put large numbers of people out of work, and resentment of them festers in pockets of society.
As with Ex Machina (and also HBO's Westworld), trouble arises when a few of the "synths" start to become self-aware and "conscious", and the series focuses in on how a particular family deals with their housekeeper synth who gains consciousness. Eventually, the family develops relationships with a number of these conscious synths.
The ideas and themes developed in the series are wide ranging and (IMHO) stimulating, and include questions as to whether these conscious synths should legally be treated as humans, what sort of emotional and sexual bonds are possible between humans and synths, and how it's even possible for humans and the conscious synths to co-exist in society. For instance, in the main human family, the teenage boy has the hots for their housekeeper synth (all the synths are constructed to be young and attractive), but it's the father who actually has sex with her - an act later discovered by the rest of the family. In the process of exploring these themes, the writers have a great amount of leeway in developing their characters, both human and synth. The mood throughout is generally low-key, but with underlying tension.
There are some known actors in the series, such as William Hurt and Carrie-Anne Moss (now looking considerably older than in her Matrix days), but the newer names are also impressive, particularly Gemma Chan (as the housekeeper synth of the main family), Emily Berrington (as a conscious synth who escapes her work as a prostitute by killing one of the customers), and Will Tudor (as a broken synth with good intentions, who, heartbreakingly, after his original owner is killed, can't seem to fit back into society). Interestingly, Berrington's background is not in acting, but in politics - she was working for the British Labor Party before deciding to jump into acting. Hmm. . . I guess acting is REALLY HARD and requires years and years of study, doesn't it! ;-)
So far, there have been two seasons, eight episodes each. A third season was shot in 2017 for broadcast sometime this year.
Gemma Chan as the synth, Anita, aka Mia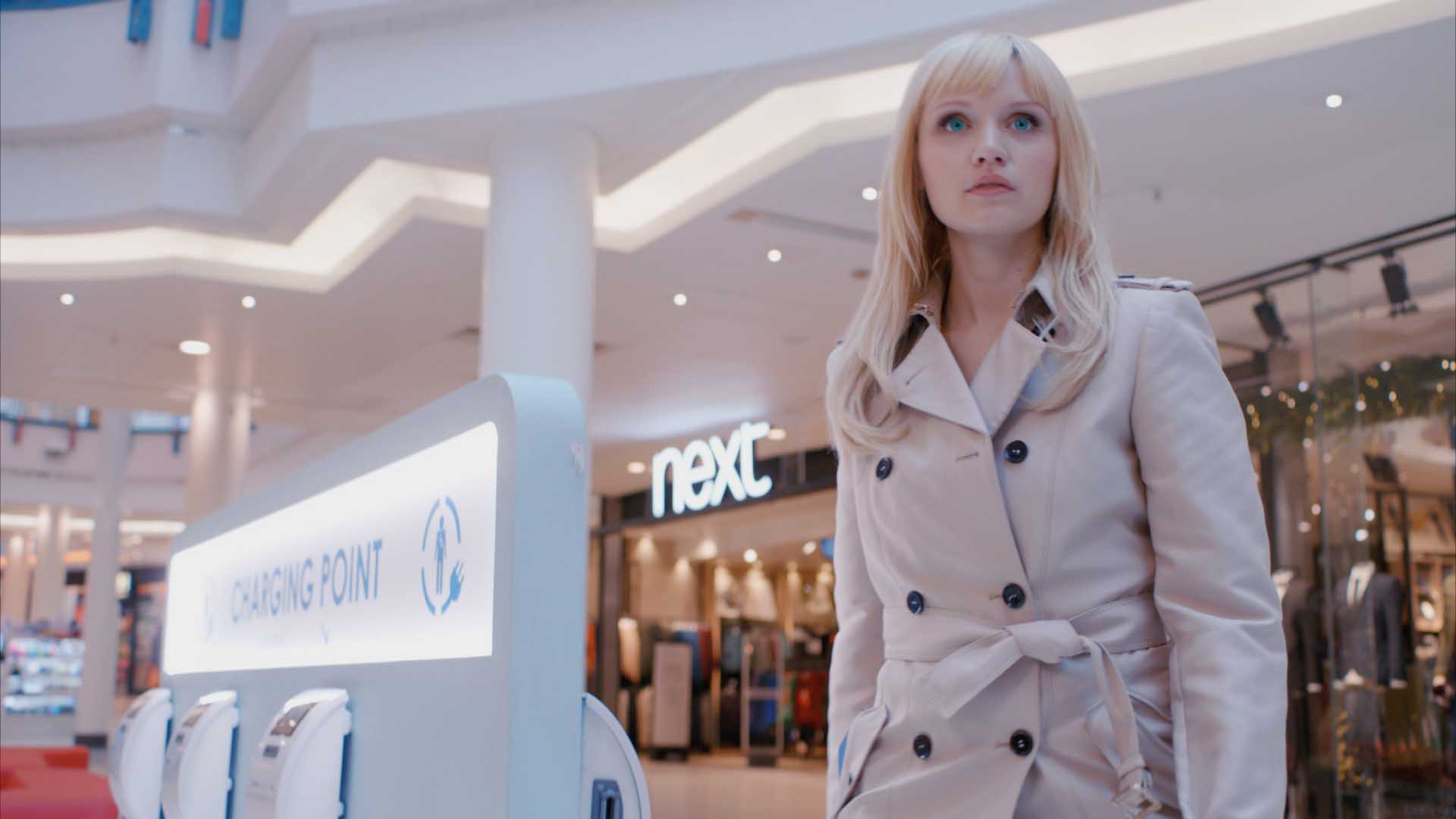 Emily Berrington as the synth, Niska, who harbors a kind of ambivalent resentment against humans
Will Tudor as the broken synth, Odi, with Lucy Carless as the Hawkins family's teenage daughter, Matilda ("Mattie")
---
This post is made possible by the generous support of people like you and our sponsors:
---