after purchasing a 65" about 8 years ago I've been waiting for the 'really' big screens (86 inch and above) to come down in price (they're not) so I decide to forgo those and go the projector route.
After auditioning 4 projectors in the last 6 months I'm done, the BenQ TK800 is a remarkable machine with astoundingly sharp images and colors..added plus: a whisper quiet fan.
I'd been using a simple electric white screen but decided to go with a ambient light rejecting grey screen, the NIERBO 120", the results are once again, astounding.
Unfortunately the screens are shipped folded and arrives pretty wrinkled (the material is polyester with microscopic metal coating). It can be used indoor and outdoors. I built a frame to stretch the wrinkles out and then possibly later in the Summer roll it outdoors although I'll most likely remove it and transfer it on the wall. I'll get around to painting it soon too.
Btw, no much ambient light is being rejected, you'll have to spend upwards of $2K for a good ALR screen, although gray surface does help during daylight hours compared to my white screen.
Below is a pic around high noon against a 8 foot bay window, a temp spot until I can clear a way to the main wall...the video seen there is from a $260 YABER Native 1920x 1080P, a decent projector in it's own right...but it doesn't come close to the BenQ..
As always, youtube doesn't really do image quality much justice, the actual imagine is incredibly detailed...I placed my geetar there to show a bit of perspective...again that image is a 120"..not bad for about $1,300 total (frame and bungy cords set me back about $40). Again- this is from my old laptop's video card/VGA out, showing a youtube page:
the Benq and Nierbro screen

final: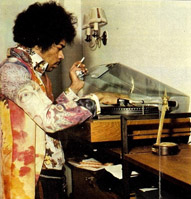 ---
Edits: 03/21/20 03/21/20 03/21/20 06/14/20
---
This post is made possible by the generous support of people like you and our sponsors:
---